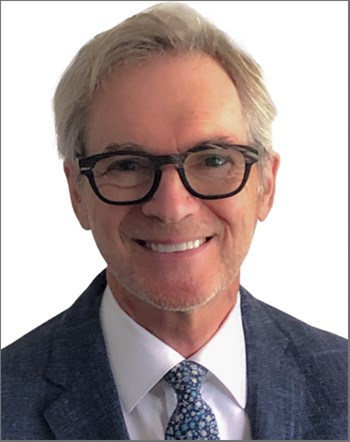 Specialties
Bureau | Investissement
Background & Experience
Yvan Héroux conseille et guide les utilisateurs d'espaces à bureaux dans le domaine de l'immobilier corporatif depuis 1990.
Il a entrepris sa carrière à titre de conseiller immobilier au sein de la société Cushman & Wakefield avec succès. Par la suite, il a fondé la société Courtage Immobilier Corporatif Global, dont il a été associé principal pendant 10 ans.
Yvan Héroux est spécialisé dans la négociation de conditions de location, l'analyse des disponibilités, la relocalisation, le renouvellement et la restructuration de baux pour diverses catégories d'entreprises. Depuis 2008, il est vice-président principal pour NAI Terramont Commercial et a été nominé dans le palmarès des meilleurs courtiers immobiliers au sein de la firme. Il compte parmi ses réalisations la négociation de plusieurs transactions complexes de plusieurs millions de dollars en conseillant des compagnies nationales et internationales.
Yvan Héroux est toujours aussi passionné par le domaine de l'immobilier corporatif et ouvert à partager ses connaissances.
For a number of years, he has sat on the boards of directors and held various positions with non-profit organizations including Générations (Tel-jeunes) and the Château Ramezay – Historic Site and Museum of Montréal as a trustee.
Education
Formations Académique
Diplômé en administration, Université d'Ottawa
Transaction History
Ad Opt Technologie (Kronos)
AMT
Arcand et associés
Assante
Association du Bareau Canadien
Cain, Lamarre, Casgrain, Wells
Canal +
Clinique MultinovaClinique Synergie
Consortech
De Grandpré Joli-Coeur
Festival International des Arts
Générations (Tel-Jeunes)
Goudreau, Gage, Dubuc, avocats
Grenier Gagnon, notaires
Groupe Jacques, Forget, Gilbert
Di Central Canada (alligacom) ideali
Investpro
Keyrus
Groupe SCI
La Majeure
Lectra Systems
Noverka Conseil
Recherche 2000 (R2)
RGA, Reassurance
Ubity
Solutions Metrix
SCOR, Reassurance