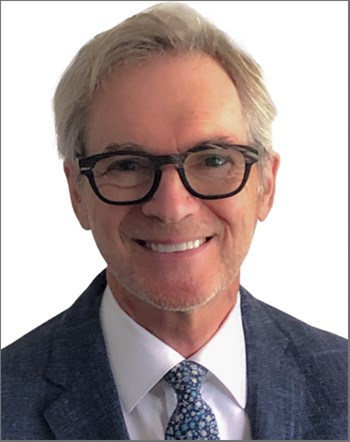 Specialties
Office
Background & Experience
Yvan Héroux has more than 25 years' experience in the corporate real estate field and holds a Bachelor of Commerce degree (B.Comm.) from the University of Ottawa.
He began his career as a real estate advisor with Cushman & Wakefield LePage, where he devised and implemented a repositioning strategy for Montreal's World Trade Centre. His remarkable achievements at this major real estate company earned him the title of President's Club member. He went on to found Global Corporate Real Estate, a brokerage firm where he was a senior partner for 10 years.
Mr. Héroux is an adviser to office space users, specializing in the negotiation of leasing conditions, analysis of space availability, relocation and lease renewal and restructuring for various types of companies. Since 2008, he had been vice-president for NAI Terramont Commercial and has ranked among the firm's Top 5 real estate brokers. His achievements include negotiating several leases worth more than $25 million. Among the companies for which he has conducted major transactions are AD OPT Technologies (Kronos), RGA Insurance RGA Life Reinsurance Company of Canada, Cain Lamarre Casgrain Wells, De Grandpré Joli-Coeur, OVIVO, CIM Conseil, SCOR Global vie, Percy Miller, etc.
An accomplished manager and consensus-building leader, he has in-depth experience in the negotiation of commercial agreements, the introduction and sale of new products and services.
For a number of years, he has sat on the boards of directors and held various positions with non-profit organizations including Générations (Tel-jeunes) and the Château Ramezay – Historic Site and Museum of Montréal as a trustee.
Transaction History
Ad Opt Technologie (Kronos)
AMT
Arcand et associés
Assante
Association du Bareau Canadien
Cain, Lamarre, Casgrain, Wells
Canal +
Clinique MultinovaClinique Synergie
Consortech
De Grandpré Joli-Coeur
Festival International des Arts
Générations (Tel-Jeunes)
Goudreau, Gage, Dubuc, avocats
Grenier Gagnon, notaires
Groupe Jacques, Forget, Gilbert
Di Central Canada (alligacom) ideali
Investpro
Keyrus
Groupe SCI
La Majeure
Lectra Systems
Noverka Conseil
Recherche 2000 (R2)
RGA, Reassurance
Ubity
Solutions Metrix
SCOR, Reassurance