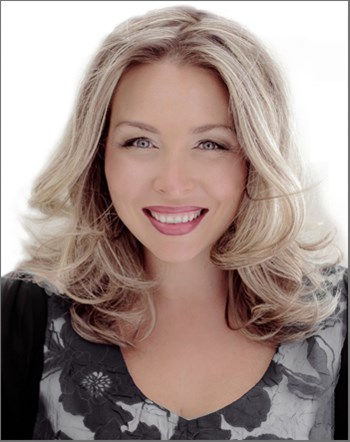 Specialties
Bureau / Office
Scope of Experience
L'objectif de Michelle est de représenter et conseiller les compagnies qui désirent acquérir, réorganiser ou utiliser de façon stratégique un espace corporatif, renégocier des baux existants; de l'aide pour l'étude de la planification de l'espace, vente/cessions de bail, bureau fait sur mesure, ou même le réaménagement de l'espace actuel.
Avec une grande connaissance des disponibilités du marché montréalais, elle offre un service personnalisé et se bat pour offrir des résultats qui vont au-delà des attentes du client.
La clé du succès de Michelle se trouve dans sa compréhension des besoins du client commercial ainsi que son travail acharné avec celui-ci. Ainsi, lorsque vient le moment d'analyser le contrat de location, tout se fait dans la douceur et l'efficacité et le client peut retourner à ses activités d'affaire le plus vite possible tout en sachant que ses besoins immobiliers sont couverts.
*********************************************************************************
Michelle's objective is to represent and advise companies who wish to acquire, reorganize or re-strategize use of corporate space, renegotiate existing leases, aid with space planning studies and sale/leasebacks of custom-built offices, or even to dispose of current space.
With an in-depth knowledge of the availability within Montréal's market, she offers a personalized serviced and strives to offer unsurpassed results in order to exceed client expectations.
Michelle's key is understanding the client's needs and working in-depth with commercial clients so, when the times comes to analyze your lease, it can be done so smoothly and efficiently that you can return to your core business as soon as possible while knowing all your real estate needs are covered.
Background & Experience
• 2018 NAI Terramont Commercial, Partenaire de gestion
• 2001-2018 Terramont Real Estate, Partenaire, Vice-Présidente
• 1999-2001 Nortel Networks***********************************************************• 2018 NAI Terramont Commercial, Managing Partner
• 2001-2018 Terramont Real Estate, Partner, Vice-President
• 1999-2001 Nortel Networks
Education
• 2001 OACIQ – Certification de courtier immobilier du Québec
• 2000 Université Concordia – Cours du programme de Commerce
• 1998 Collège Dawson – Diplômée, Administration des Affaires****************************************************• 2018 OACIQ – Agency Executive Officer, Chartered AEO
• 2001 OACIQ – Certificate in Real Estate Brokerage
• 2000 Concordia University – Commerce Program Courses
• 1998 Dawson College – Graduate, Business Administration
Professional Associations & Designations
• 2014-2018 Présidente du conseil d'administration, Repaire Jeunesse Dawson (Centre Communautaire Dawson)
• 2011-2015 Petits Survivant – Fondation du Centre universitaire de santé McGill, Unité de néo-natalité**************************************************** • Montreal MMA (Montreal Athletic Association)
• 2014-2018 President of the board of directors, Boys and Girls Clubs of Canada (Dawson Community Center
• 2011-2015 Tiny Survivors – McGill University Healthcare Foundation, Neo-Natal unit