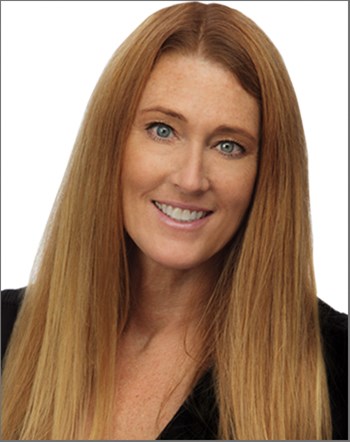 Scope of Experience
Marnie a obtenu son diplôme universitaire en psychologie en 1988 et a mené plusieurs carrières. Elle a notamment été conceptrice de montres pour Sesame Street et les Muppets, représentante canadienne des montres Fendi et pilote d'avions monomoteurs. Elle a aussi fondé sa propre entreprise de traiteur et a passé plusieurs années à collecter des fonds pour des œuvres de charité; elle a été technicienne juridique dans un cabinet d'avocats et a eu l'occasion de travailler avec la Caisse de dépôt, La Coop fédérée et le gouvernement du Québec sur un projet de grande envergure (usine de trois milliards de dollars). Marnie a, de plus, participé à des concours équestres pendant quarante ans et a terminé en première position au Québec. Sa plus récente carrière est celle qui a commencé il y a plus de huit ans en courtage immobilier commercial. Marnie a rejoint l'équipe dynamique de NAI Terramont Commercial au sein de laquelle elle se concentre principalement sur la représentation de locataires corporatifs.
Les principaux atouts et objectifs de Marnie sont la croissance, le développement et le maintien des relations personnelles et professionnelles. Elle est autonome. Axée sur ses résultats et a le souci du détail. Elle est déterminée a réaliser tout de qu'elle entreprend. Elle croit fermement au travail bien fait, au dévouement, à l'engagement et au leadership.
**********************************************************************************************************************************************************************************************************
Marnie graduated university with a degree in Psychology in 1988 and pursued a diverse multitude of careers; some of which included designing watches for Sesame Street and the Muppets as the Canadian representative for Fendi watches, as well as flying single-engine aircrafts. She had her own successful catering company, spent many years fundraising, worked as a paralegal in a law firm and had the opportunity to work with the Caisse de Dépôt, La Coop Fédérée and the Québec government on a large project. Marnie competed in horse shows, jumping for 40 years and finished her equine career in first place in Québec. Her most recent experience has been in commercial real estate leasing which began 8 years ago. Marnie has recently joined the dynamic team at NAI Terramont Commercial where she focuses predominantly on tenant representation.
Marnie's core strengths and goals are growing, nurturing and maintaining personal and business relationships. She is driven, detail-oriented and self-made businesswoman who seeks to achieve all that she sets out to accomplish. She believes strongly in hard work, dedication, commitment and leading by example.
Background & Experience
2018- | NAI Terramont Commercial
2015-2017 | Terramont Real Estate Services Inc.
2013-2015 | IFFCO Canada
2009-2013 | Devine Schachter Polak
2004-2009 | Marnie's Catering Company
1991-1994 | Ottimo Creations: Fendi Canada
1988-1991 | Mangetout Catering Company
1985-1988 | Airport Manger in North Carolina
Education
Collège de l'Immobilier du Québec
Concordia University - Psychology (BA, BSc)
Professional Associations & Designations
Member - MAA Sporting Club
Member - Canadian Chamber of Commerce