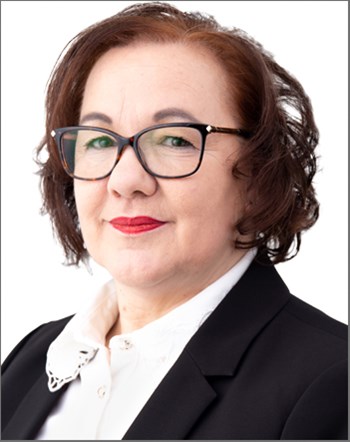 Scope of Experience
With more than 30 years of experience on the job market, Johanne has worked in various areas of commercial real estate, from drafting contracts to the management of a significant industrial real estate portfolio for over 12 years. Her previous experience allowed for her to increase her knowledge of management as well as developing her communication and negotiation skills.
Background & Experience
Since 2009, Johanne has held a real estate brokerage license and has acted as Account Manager and Real Estate Transaction Manager, providing real estate services such as sales programs, lease and transaction management for significant corporate clients, Air Liquide, Agropur cooperative (Natrel), Business Development Bank of Canada (BDC), Bell Canada and affiliates, Groupe Desjardins and Imperial Oil (Esso). Furthermore, Johanne handled daily management of transactions and liaison with various players, both internal and external, as part of advisory and property management services.
In addition to her training as a real estate broker, Johanne has a Certificate in Law and a Certificate in Business Administration. She has been in charge of training new real estate brokers for nearly two years and has given the course Real Estate Law I to students as part of the real estate broker program.
Johanne recently joined the NAI Terramont Commercial team as Administrative Director. Her past experience, her professionalism, her strong problem-solving skills and her organisational skills are part of the assets she has strengthened these past few years.
2018 – 2019 | BGIS, Real Estate Agency; Bell Canada and affiliates portfolio for the province of Québec as well as New Brunswick;
2015 – 2019 | Devencore Ltd.; BDC and Desjardins portfolios for Canada
2008 – 2015 | Cushman & Wakefield; d'Air Liquide, Agropur coopérative, Imperial Oil (ESSO) portfolios for Canada
April 2014 | Teccart Institute - Lecturer – Real Estate Law I – Residential real estate brokerage program
1999 – 2008 | Self-employed: business development, event organizing and funding search for a non-profit organization
1989 – 1999 | Graybec immobilier inc.; management of industrial and office real estate properties as well as land
Education
2018 – McGill University, Certificate of competence / English for professional communication
2002 – UQAM, Certificate in Management from Université du Québec à Montréal
1991 – UdM, Certificate in Law from Université de Montréal
1990 – UQAM, Certificate in Real Estate Business from Université du Québec à Montréal
1988 – Seminar on commercial lease drafting, The Canadian Institute
Professional Associations & Designations
Real Estate Broker, member of OACIQ