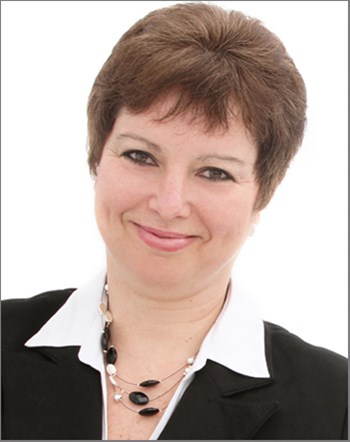 Background & Experience
Denise cumule plus de 35 ans d'expérience en immobilier commercial et depuis janvier 2020 occupe la fonction de directrice, planification stratégique pour la gestion de l'entreprise NAI Terramont Commercial . Au cours de sa carrière, elle a été responsable d'encadrer les courtiers immobiliers tant au niveau technique, à la formation et aux ventes, ainsi que de gérer toutes les activités administratives telles que la comptabilité, les transactions de ventes et de locations, les dossiers administratifs des courtiers, la gestion des données informatiques, la gestion du personnel et la supervision générale des activités, et ce, tout en participant à certaines transactions immobilières à titre de courtier immobilier. Elle a également agi à titre de personne ressource pour les courtiers grâce à sa connaissance approfondie du secteur du courtage immobilier et sa solide expérience en administration. 1983-1995 Trust Général - La Capitale I.C.& I 1995-2005 Société Immobilière Élan International 2005-2018 NAI Commercial 2018- NAI Terramont Commercial.
***************************************************************************************************************************************************************
Denise Parent has over 35 years of experience in commercial real estate. Since January of 2020, she has held the position of Director in Strategic Planning for the management of NAI Terramont Commercial. During her career, she was responsible for supervising real estate brokers at the technical level, training and sales, as well as managing all administrative activities such as accounting, sales and leasing transactions, administrative records of brokers, computer data management, personnel management and general supervision of activities, while participating in certain real estate transactions as a real estate broker. She also acted as a resource person for brokers thanks to her in-depth knowledge of the real estate brokerage sector and her solid experience in administration.
· 1983-1995: Trust Général (La Capitale I.C. & I)
· 1995-2005: Société Immobilière Élan International
· 2005-2018: NAI Commercial
· 2018: NAI Terramont Commercial