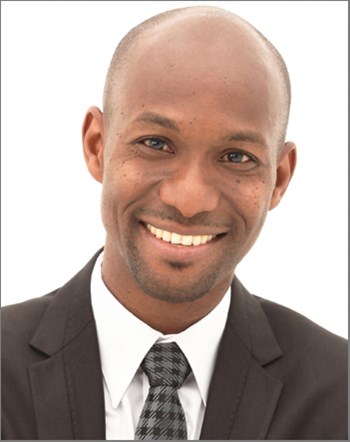 Alhassane Bah
Real Estate Broker - Commercial
NAI Terramont Commercial
200-615, boul. René-Lévesque Ouest
Montréal, Quebec H3B 1P5
Canada
T +1 514 293 9752
M 15142939752
abah@naiterramont.ca
Specialties
Office
Scope of Service Experience
Alhassane Bah est un courtier immobilier commercial dont le volume de transactions a connu une forte croissance durant les cinq dernières années. Son champ d'expertise comprend le marketing de bureau, la représentation de locataires ainsi que la mise en marché d'immeubles à bureaux. Expert en recherche d'informations économiques, M. Bah est en mesure d'identifier et d'anticiper les éventuels besoins de développement physique de sa clientèle. Pour ce faire, il a mis sur pied une base de données de plus de 36 000 entreprises, mise à jour quotidiennement et conçue spécifiquement pour le développement d'affaires en immobilier commercial. En 2006, il a obtenu un mandat comme consultant en vente d'immeubles pour la Fédération des caisses Desjardins du Québec. En collaboration avec les conseillers immobiliers de la Fédération, il a réussi avec brio à augmenter le volume de vente des immeubles excédentaires des caisses Desjardins à travers la province de Québec. Alhassane Bah travaille avec des clients de tailles et de domaines différents, notamment des entreprises de communications, des institutions financières, des ordres professionnels, des organismes à but non lucratif, des organismes artistiques et des investisseurs. Il a représenté plusieurs de ses clients dans leur recherche d'espaces, le renouvellement de baux, la sous-location et la disposition d'espaces. Il est membre de plusieurs associations professionnelles, dont l'Organisme d'autoréglementation du courtage immobilier du Québec (OACIQ), le Réseau des Entrepreneurs et Professionnels Africains de Montréal (REPAF), ainsi que le Cercle d'affaires Millenium. Poussé par son enthousiasme, son entregent et surtout son souci de bien servir, M. Bah a décidé en 2005 de se joindre à l'équipe de professionnels de NAI Commercial dans le but d'offrir un service complet à ses clients. ****************************************************************************** Alhassane Bah is a commercial real estate broker whose areas of expertise include office space and building marketing, as well as tenant representation. His volume of transactions has significantly increased over the past five years. An expert in economic information research, Mr. Bah is able to identify and anticipate his clients' potential needs in terms of growth. He can achieve this thanks to a database he developed containing more than 36,000 organizations, which is updated daily and designed specifically for business development in commercial real estate. In 2006, he was granted a mandate as real estate asset sales consultant for the Fédération des caisses Desjardins du Québec. While collaborating with the Fédération's real estate advisors, he skillfully succeeded in raising Caisse Desjardins' sales of surplus buildings throughout the province of Quebec. Alhassane Bah works with various types of clients in different fields including communications companies, financial institutions, professional associations, non-profit organizations, art institutions and investors. He has represented several clients in their search for office space, as well as assisting them with lease renewals, subletting and provision of space. He is a member of several professional associations including the Organisme d'autoréglementation du courtage immobilier du Québec (OACIQ), the African Business Network (REPAF) in Montréal, as well as the Cercle Millénium business network. Driven by his enthusiasm, people skills, and particularly because of his desire to provide outstanding service, in 2005 Mr. Bah joined the professionals at NAI Commercial to offer his clients a wider range of services.
Education
Gradué en Management & Marketing (Institut des Hautes études Commerciales Bruxelles-Belgique) Certificat en Gestion d'entreprises ( HEC Montréal) Certificat en vente d'actifs Immobilier (Collège Édouard Montpetit-Longueuil) Attestation en agent immobilier (Collège Édouard-Montpetit-Longueuil)
Professional Associations & Designations
Membre de l'association des agents et courtier immobiliers du Québec: ACAIQ Membre du Réseau des entrepreneurs africains de Montréal: REPAF
Transaction History
Fédération des caisses Desjardins du Québec, Akwa International inc., Balances Industrielles Montréal, Réseau des Entrepreneurs et Professionnels Africains de Montréal, ONG Conseil Canada inc., Beauchemin Trépanier Comptables agréés, Coopérative funéraire de la Rive-Sud de Montréal, Orange Models, Groupe 3SI inc.