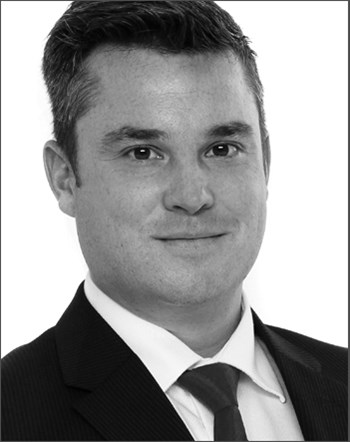 Specialties
Office, Retail
Background & Experience
Alexandre Grolman, courtier immobilier commercial, oeuvre dans le domaine de la représentation de locataires/bailleurs, de l'immobilier industriel et des transactions d'investissements (plus précisément le commerce de détail et les espaces de bureaux). Alexandre, avec plus de 10 ans d'expérience dans le domaine de l'immobilier, s'est doté d'un bon esprit dynamique et d'une aptitude professionnelle à générer de nouveau contrats d'affaires.
Avant sa carrière en immobilier, Alexandre a eu du succès en tant qu'entrepreneur en lançant sa propre entreprise, ce qui lui a permis de développer le sens des affaires nécessaire pour bien répondre aux besoins de ses clients le plus efficacement possible.
Ses compétences interpersonnelles lui ont permis d'établir et de maintenir de bonnes relations avec ses clients, autant qu'avec ses collègues d'affaires. Parfaitement bilingue en français et en anglais, Alexandre fait preuve d'un grand sens de la débrouillardise, d'un professionnalisme, et surtout, il est passionné par son travail.
Son secret du succès et sa motivation particulière, c'est de maintenir des relations solides et à long terme avec sa clientèle en livrant un service haut de gamme.************************************************************************************ Alexandre Grolman is a highly professional commercial real estate broker with a track record in tenant/owner representation, industrial real estate and investment transactions (specifically in retail and office space). With over ten years in the real estate industry, Alexandre has proven to be a dynamic self-starter with a professional aptitude for generating new business. His experience as an entrepreneur, prior to his career in real estate, where he successfully built and managed his own company, gives him the business savvy and experience needed to fully understand his client's needs and to meet them in the most efficient ways.
His innate interpersonal skills allow him to establish and maintain relationships with both clients and colleagues. Fluently bilingual in French and English, Alexandre is a resourceful, highly professional and driven individual. His secret to success and particular motivation is to maintain strong and long-lasting relationships by delivering only the highest level of client service.