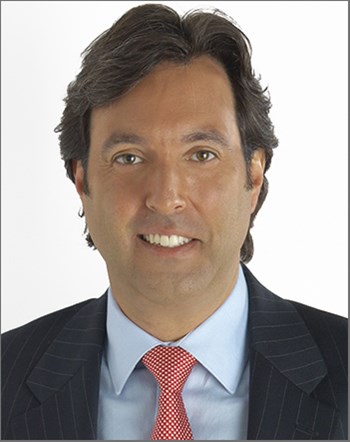 Specialties
Tenant representation - Office and industrial
Scope of Service Experience
Jean-Marc LeBlanc est associé principal chez NAI Terramont Commercial à Montréal, Québec. Avec plus de 30 ans d'expérience dans le secteur, Jean-Marc fournit un service inégalé dans les négociations complexes de bureaux et de baux industriels. Sa longue expérience, son conseil de haut niveau, son souci du détail et son succès sur le marché immobilier commercial lui donne les connaissances nécessaires pour guider ses clients vers des transactions financièrement avantageuses. Jean-Marc excelle dans le développement et le maintien de relations solides et travaille avec diligence pour dépasser les attentes de ses clients. Il est un producteur organisé, motivé par ses propres résultats. Jean-Marc travaille sans relâche afin de donner vie à sa vision, de créer des solutions et croit fermement qu'il faut diriger en donnant l'exemple.
******************************************************************************************************************************************************************************
Jean-Marc LeBlanc is a senior partner at NAI Terramont Commercial in Montreal, Quebec. With over 30 years' experience in the industry Jean-Marc provides an unparalleled service in complex office and industrial leasing negotiations. His long standing experience, high level consulting, attention to detail and proven success in the real estate market affords him the necessary knowledge to guide his clients to financially beneficial transactions. Jean-Marc excels at developing, nurturing and maintaining strong relationships and works diligently to surpass his client's expectations. He is an outcome-driven, self-motivated organized producer. Jean-Marc works tirelessly in an effort to bring vision to life, creating solutions, and believes strongly in leading by example.
Background & Experience

Depuis 2018 | Associé principal – NAI Terramont Commercial
1998-2018 | Co-fondateur – Services Immobiliers Terramont inc.
1992-1998 | Courtier agréé – Colliers International (Québec)
1989-1992 | Président– JML Consultants Immobiliers
************************************************************************************************
Since 2018 | Managing Partner – NAI Terramont Commercial
1998-2018 | Co-Founder – Terramont Real Estate Services Inc.
1992-1998 | Chartered Broker – Colliers International (Québec)
1989-1992 | President – JML Real Estate Consultants
Education
Programme immobilier investissement – Université Laval
Courtage immobilier – Université du Québec á Montréal
B.A. Économie – Université Concordia
********************************************************************************************
Real Estate Investment Program – Université Laval
Real Estate Brokerage – Université du Québec á Montréal
B.A. Economics – Concordia University
Professional Associations & Designations
Membre - Chambre de commerce du Montréal Métropolitain
Membre et actionnaire – Club Sportif MAA
*******************************************************************
Member – Metropolitain Montréal Board of Trade
Member and Shareholder – MAA Sporting Club
Transaction History
Activision
Averna
Zodiac
Aerospace
Air Canada
Bombardier
CHUM Ltd.
Logibec
Nestlé
Windsor Salt
Telemedia
Telus
Ubisoft
EMC2
Adecco
Transport Canada
Unisys
Global Prime Office
University of Montreal
Teletech
CRRC
Montreal School Board (CSDM)
McGill University
Federal Government of Canada (Transport Canada)
Nexsan
Onepoint
Mobi 724
Ormuco
Grenier Gagnon Law Office
AudioZ Productions